The Resurrected Ginginman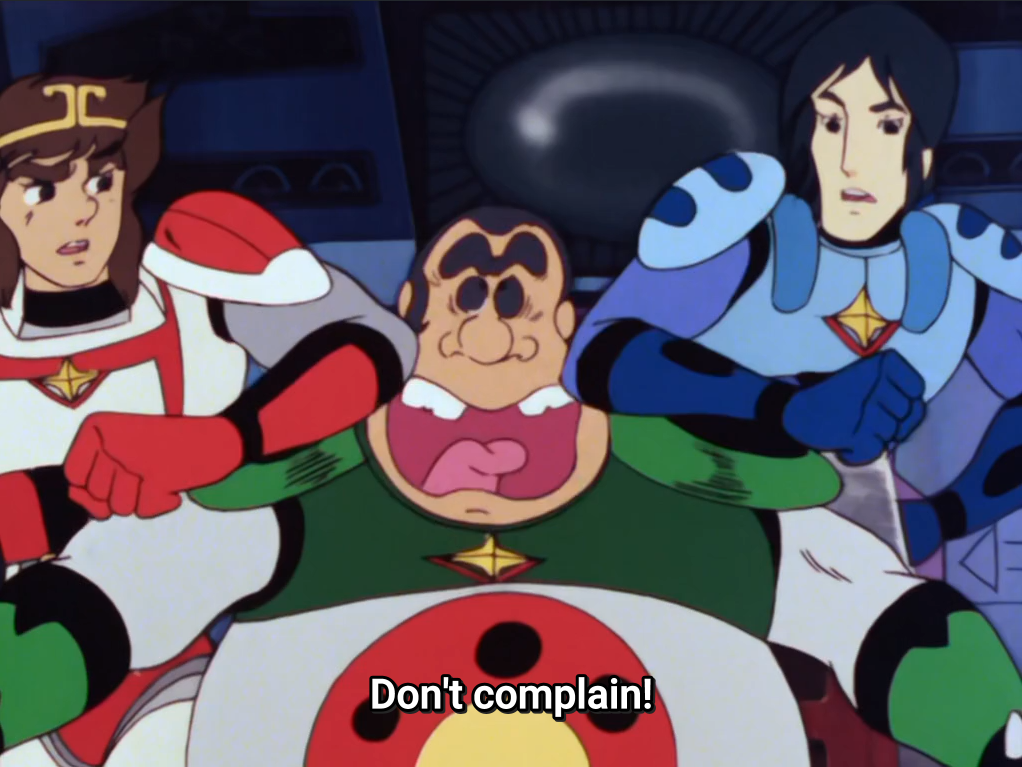 Hakka found a planet where roses bloomed and, enchanted by its beauty, secretly landed there. However, it is a planet ruled by Ginginman. Balaran, the guardian of Ginginman's treasure, disguises herself as a beautiful woman and approaches Hakka. Hakka becomes infatuated with Balaran and, unaware that he is being tricked, promises to free herself from the sealing chains that keep her prisoner and gets off the Cosmos, forgetting his mission. At the same time, the black hole that swallowed Ginginman emits a suspicious light.
You can download the torrent file or get direct links from AnimeTosho.
Translation Thoughts
The rose monster in this episode is called バララン bararan. Rose in Japanese is 薔薇 bara, so I guess a professional translator would have probably called her something like Roselyn. Since I like the names to be as close to their original Japanese names as possible, I used Balaran. She's a monster anyway, so calling her Roselyn would have made her appear more human than she really is.
I happened to come across an early episode of this show dubbed in Spanish and I realized they translated パライザー・ビーム paraizaa biimu as "Rayos Paralizantes", which actually means "Paralyzer Beam" in English. You might recall in a previous post that I had my doubts that they tried to say paralyzed, but I wasn't completely sure. From this episode on, I decided to use Paralyzer Beam as the translation of the attack because even if the attack doesn't paralyze anybody, at least the word makes some sense.