The Battle of the Gilara Star System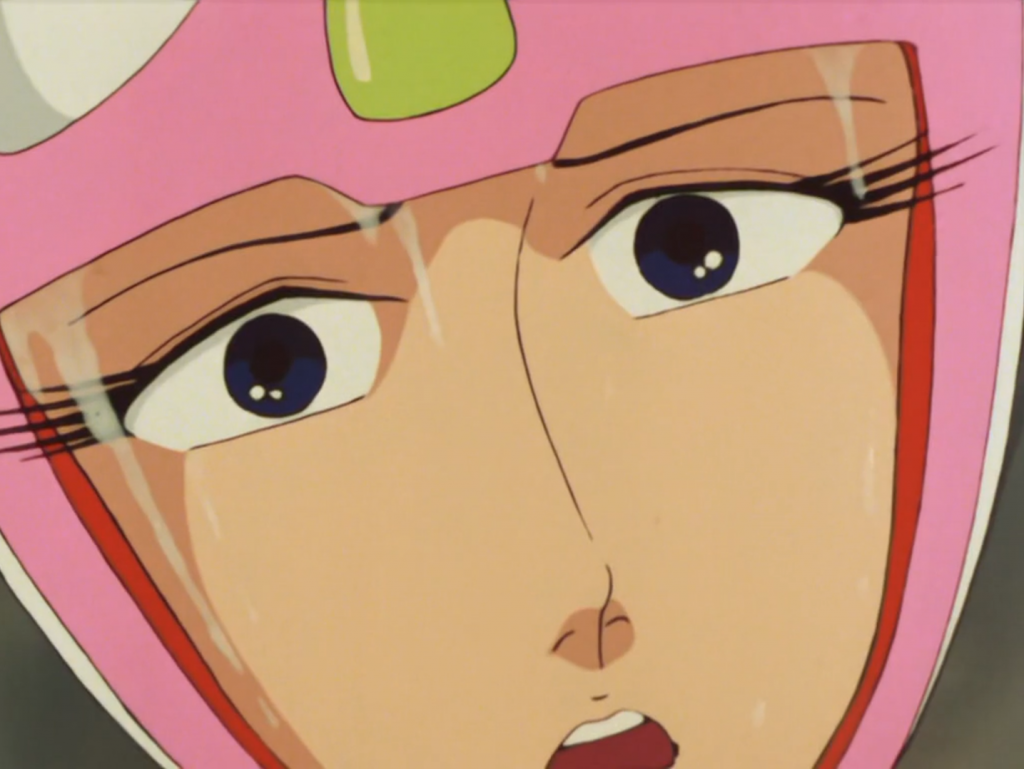 Princess Aurora is trapped in a cave by Prince Gaima. The ceiling and walls could collapse at any moment. After discovering the Princess' whereabouts, Kugo and the others go to rescue her, but the entrance is buried, so Hakka has to dig through the ground to get to her. Prince Gaima is furious when he learns that Princess Aurora is still alive, and attacks again with the Space Shark. Kugo rushes forward with the Starcrow to settle the matter!
You can download the torrent file from Anidex or Anirena, or get direct links from AnimeTosho.
Translation Thoughts
Hakka says his funniest "Starbood, launch!" in this episode. Actually, this episode is full of Hakka's goofiness.
Also, it seems that Starbood wanted to take the Princess with it and leave Hakka behind. This was very funny. But it's interesting that Starbood decided to take a different route at some point.
Gaima is really intimidating. At 7:37 he says:
できないようだったら貴様の首は飛んでいるところだ
Dekinai youdattara kisama no kubi wa tonde iru tokoroda
If they can't, your head will be flying
If the triple cannon can't be repaired, Prince Gaima will just cut off the captain's head and send it flying. How charming!