The Beautiful Wolf of the Universe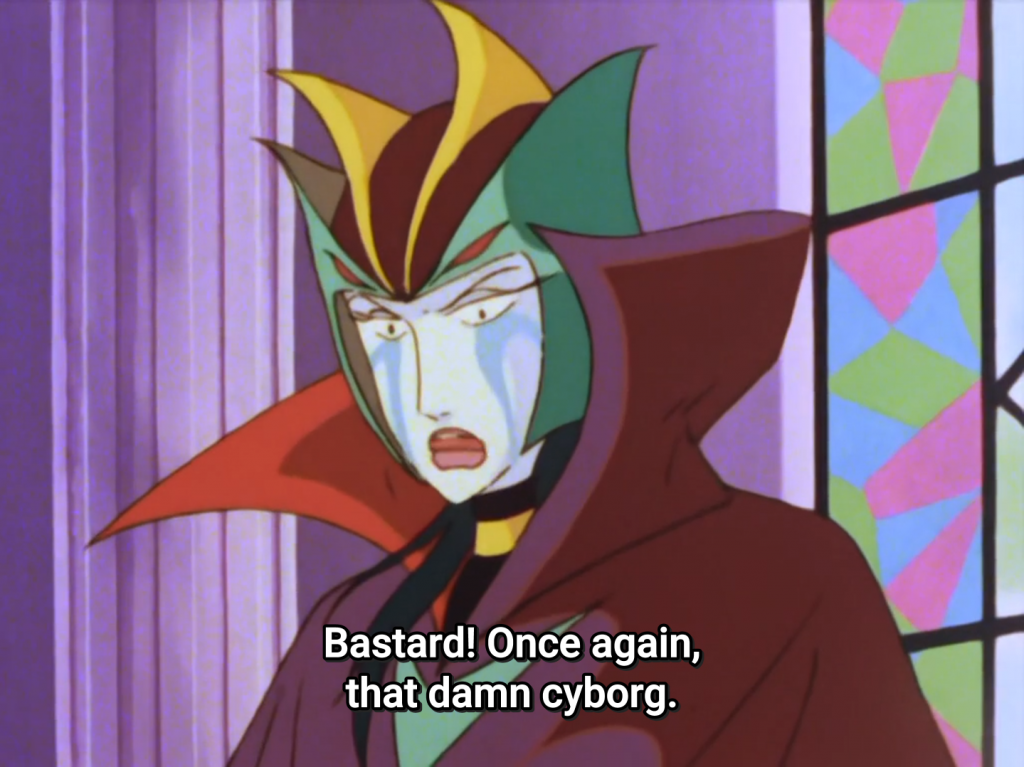 As Kugo and his team hurried to the Great Planet, the Lassetz Corps appeared again. Bellamis is also a member of the Lassetz Corps now. He volunteered to become a cyborg to protect his home planet of Garius, but his mother was killed by a monster and his home planet was destroyed in the struggle. Now Bellamis is all alone, having lost even his only friend, Mew. When Bellamis hears about the Galaxy Energy from Lassetz, he vows to use the energy to create an ideal world for those who have lost their home planet!
You can download the torrent file from Anidex or Anirena, or get direct links from AnimeTosho.
Translation Thoughts
I feel like every time Lassetz has a call with King Gyuma, she breaks a crystal ball in anger. She probably doesn't care; she's the Queen of Planet Lassetz, so she must have a lot of money to buy all those crystal balls.
At 19:43 Kugo says:
なるほど… 一人ずつ勝負しろってわけか?
naruhodo… hitori zutsu shoubu shiro tte wake ka?
I see… so do we have to fight them one by one?
I'm not sure if I'm translating the idea properly. What Kugo means is that each one of the cyborgs should fight one of the Hellbirds, making it a fair three vs. three fight. So I used "one on one", because the literal translation of 一人ずつ hitori zutsu "one by one" might mean something totally different: concentrate on one Hellbird first.