Great Explosion! Goldstar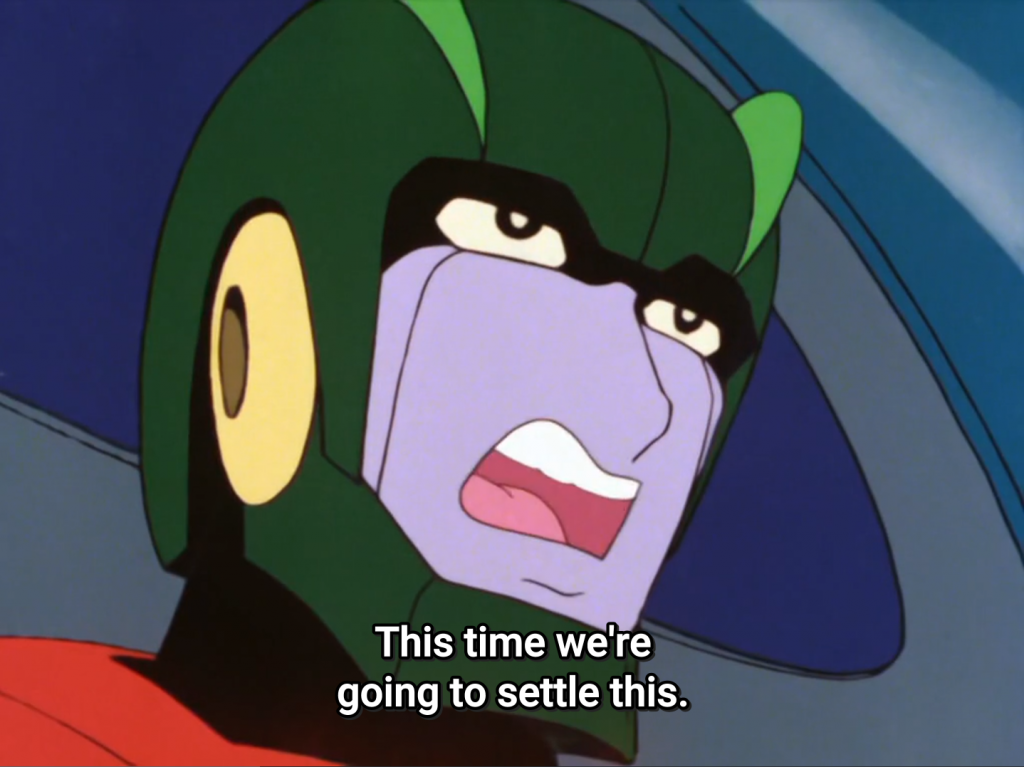 Kinkinman was plotting to use Princess Aurora's galaxy energy to conquer the galaxy. He gave the order to eliminate Kugo and his friends to Solda, the Attack Commander. Solda, who has no home of his own, uses Petrus to attack Kugo and the cyborgs, believing that he will be able to create an ideal planet. In the midst of a fierce battle, Petrus suddenly explodes. Ginginman had rigged the Petrus with self-destruct devices, regardless of Solda being his ally!
You can download the torrent file in Anidex or Anirena, or get direct links from AnimeTosho.
Translation Thoughts
Hakka enjoys speaking about him in the third person. Since he's the obvious comic relief of the show, it's always funny when he does it. At 7:06 he says:
このハッカさんはクゴより力があるんだぜ
kono HAKKA-san wa KUGO yori chikara ga aru nda ze
A direct translation would be "This Hakka-san is more powerful than Kugo". The funny thing is, he always refers to himself as Hakka-sama and this is the first time he says Hakka-san. That was a humbling gesture from his side!
Hakka made me laugh when Kugo and Jugo ran away and he called them cowards (at 14:08 he says 意気地のない奴らだ – ikiji no nai yatsura da – "What a bunch of cowards"), but a second later he was running scared. He's funny like that.